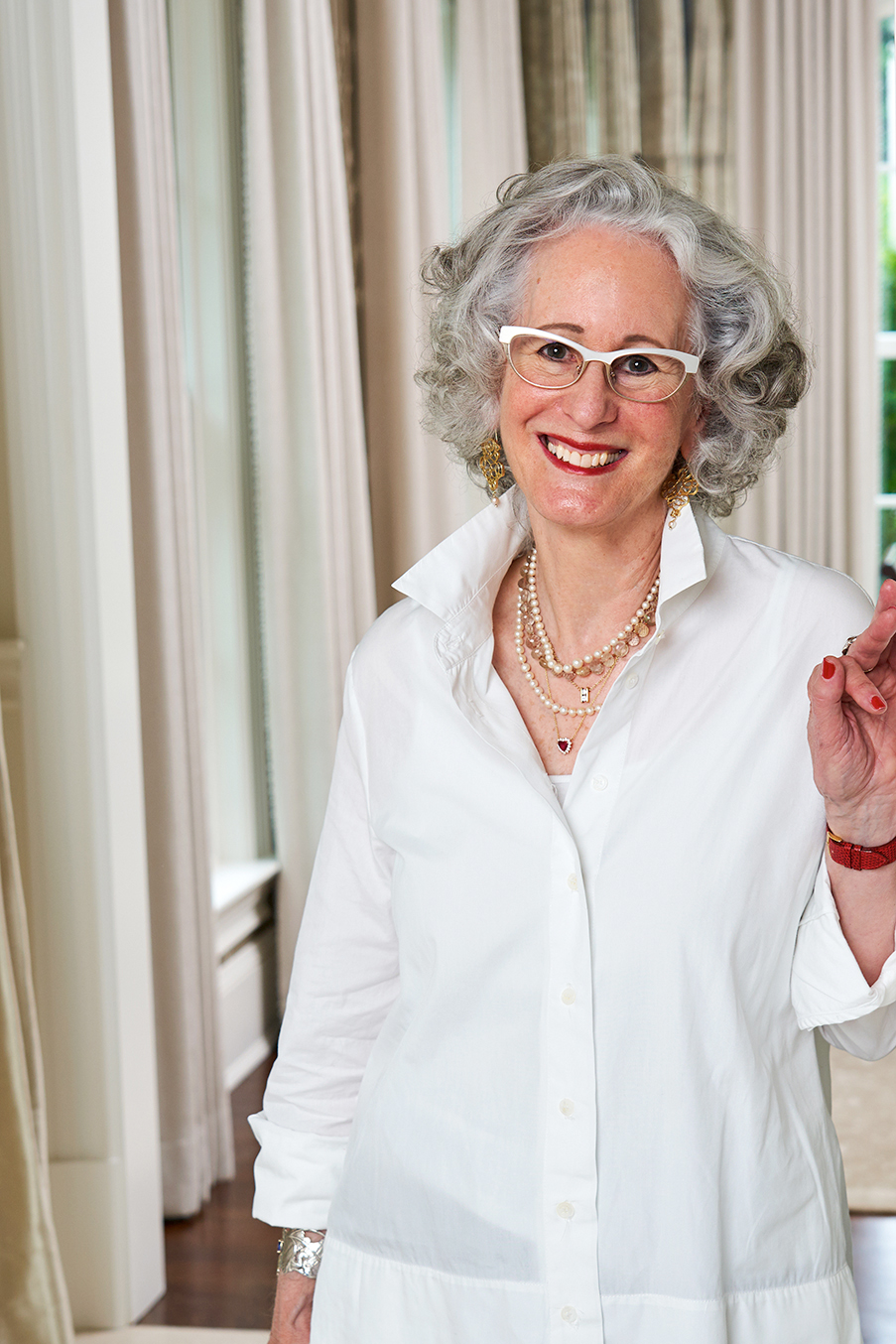 About Sandra Oster
Constantly inspired, Sandra Oster Interiors exists because there is an audience wanting creativity and individuality when they select an Interior Designer. Sandra Oster is an ASID (American Society of Interior Designers) award-winning Designer who listens to the dreams and desires of her client and fulfills her mission with enthusiasm and professionalism. She pushes the boundaries of design and creates homes that are unique and unparalleled whether it is in NYC, the Hamptons, Greenwich or Westchester.
Her work takes her all over the country where homes in California, Florida, Washington D.C , New York City, Westchester and Connecticut bear the quality of her work. Her projects conclude in a truly unique and distinctive home that is luxurious, yet livable. Her artistic education and background provide an extraordinary value to her clients. Her one-of-a-kind approach is achieved through her custom designed lighting, furniture, carpets, wall finishes, hardware, etc. that she provides.
Sandra's intimate approach and attention to detail allow for an artistic relationship to happen naturally with her clients. Her mantra has always been about exceptional customer service; to listen, listen, listen and listen closer to every detail.
"My ideal client is one who totally trusts me as their guide. Most people think that large budgets and large homes are the ideal project to capture…not so. My priorities are different. The dream assignment is a total working relationship with my clients where no question is too ridiculous and confidentiality reigns. A client who looks to me to create their space and understand their language and interpret what they want is the ultimate challenge and one I always accept with extreme honor and excitement."
As a designer of over 25 years, Sandra is adamant about her commitment to pure creativity and design. With natural artistic talent and an intensely strong foundation in photography, color and graphic arts, her sense of individuality, balance and continuity in a room are memorable. This combination of visual arts and interior design has allowed her a depth of vision and creativity which conveys a highly unique value to her clients.
"There are two main parts to a successful design project; creativity and service. Although the creativity of the design seems to be the most important element of this combination, it is the service to the client that holds the project together. This relationship is the premier goal of my business."
"Follow through, listening, working within budgets and dedication to a final goal is of the utmost importance. Not only is every project unique and constantly moving, but each client has their own personal direction and desire for their home and it is my job and my honor to make that dream come true."
Sandra has been recognized for her endless dedication to creating highly customized interiors. Whether she's designing a chic fifth avenue penthouse, a hip modern loft, a weekend retreat, or a rambling country home, Sandra Oster Interiors is diligent about focusing on the desires and needs of each client with her passion for enduring and contented homes that conclude in a carefully curated, exclusive and exceptional design.
"Over the two to three years in which we have worked together with Sandy on the construction and interior design of our home, we came to appreciate her keen eye for design and professional manner as well as her fine character and high integrity. Sandy was respectful of our budget and one of the very few able and willing to adhere to it! Spending time with Sandy, we observed so many of the values we look for in our personal and professional relationships; honesty, hard work, a commitment to doing everything you do well and respect for others. I'm not sure whether Sandy's genuine smile or contagious laugh are attributes that others consider in choosing a designer, but they are two of Sandy's qualities that we enjoy most. Sandra Oster is a rare find in the arena of interior design; she is professional, creative, pleasant, kind and budget conscious!"
A graduate of Rhode Island School of Design, Sandra worked as Art Editor at Mademoiselle Magazine and then as Art Director for Henry Bendel and Revlon before beginning her successful career as one of the area's most highly-regarded and greatly respected Interior Designers.