Side Tables With Attitude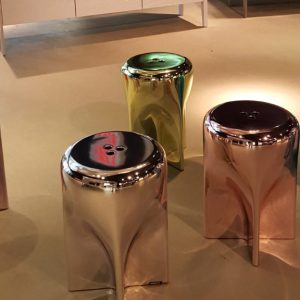 Who says beauty and function don't mix? I certainly don't when it comes to side tables. Sure, side tables are a must in your bedrooms, living rooms and family rooms. After all, where else are you going to put your nighttime reading or that after-dinner aperitif? But a side table can also add a little pizzazz to a room, even outshining larger, more "important" furnishings. These pieces have a personality of their own, and each speaks to form AND function in its destined location.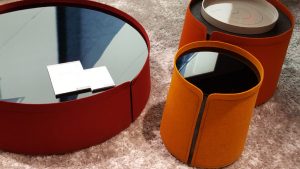 Look at these gems from Roche Bobois…the polished chrome finish and exceptional design is perfect for a modern living room or family room. The shape is so alluring; the spherical top (reminiscent of salt and pepper shakers, don't you think?) flows into a straighter base, creating architectural interest. Clustered together or their own, these tables will certainly catch your eye as soon as you enter the room!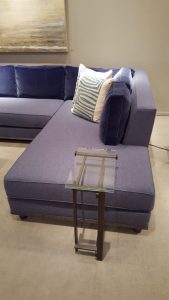 I seem to love attention-grabbing options from Roche Bobois! These tables take your standard round side table to another, more engaging level. The glass is wrapped in color and felt, adding a playful element to the piece AND to the space. I can see these adding a pop of color and liveliness to an otherwise monochromatic bedroom or living room. What fun!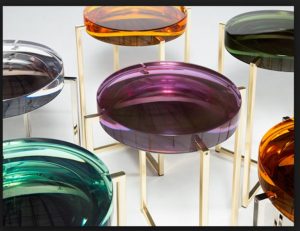 For functional versatility, I like tables with strong, structural steel bases that allow them to cozy up to the side of any bed or sofa, like the Hans night table from the Jiun Ho collection at Dennis Miller, or this glass topped version from Bright Chair. Both are contemporary pieces that will work well with any design style. The use of wood or glass can introduce a different texture to a room, while being a sturdy place to rest those everyday essentials. Beautiful form, reliable function. That's what I call a win-win!